It's not too late to plant that spring garden! Are you new to gardening or just have unanswered questions? I have the answers!
Spring Raised Bed Gardens
I'll give you ideas on how to design your spring kitchen garden, where to put the garden and how to plant so you'll have a big harvest of fresh organic vegetables. Downloadable pdf's for you to keep! We'll answer questions on where to buy your plants or how to start seeds, how to care for your babies, fertilizing and harvesting.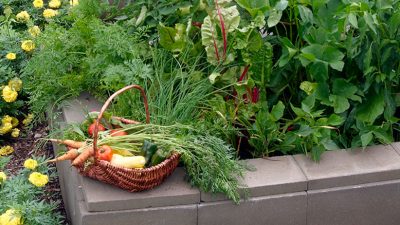 You're invited! This will be a Zoom class, we hope to return to in person teaching soon
Sun, April 11th
11:00 – 12:30, $30.00
You can sign up here