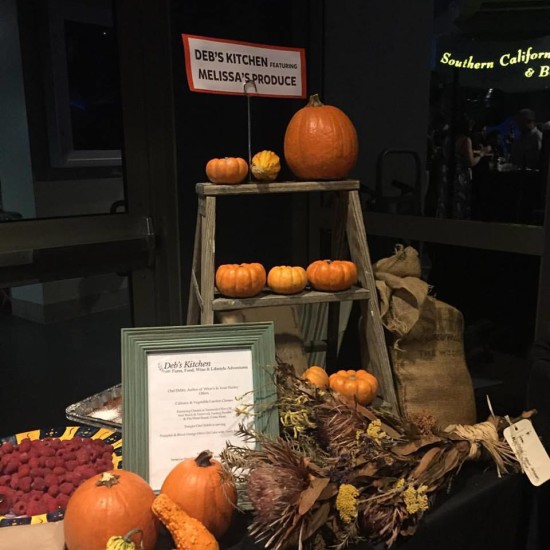 I served this last night at The Aquarium of the Pacific's Sea Fare fund raising event and it was declared by the President of the Aquarium 'the best food at the event'. Now that was very nice of him but there was some really tasty food there from local restaurants. It was a wonderful event with music, food and wine and lots of grateful fishes. Thanks to everyone who came out and those who stopped by my booth, I'm happy you enjoyed the cake! And you can learn how to make this cake and more at my cooking classes here in Seal Beach at Temecula Olive Oil's tasting room, click on Nov. for the upcoming menu!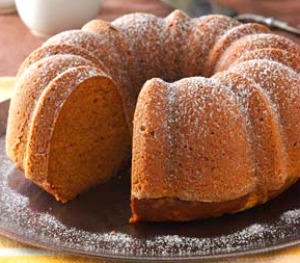 Pumpkin Olive Oil Cake
Try different flavored olive oils for this cake. Orange, lemon or a lightly flavored olive oil, don't use a big heavy tasting oil as it will overpower the pumpkin and spice in the cake.
You could make this cake into a sheet cake, round cakes or even cupcakes; just remember to adjust the cooking time.
3 cups all-purpose flour
2 teaspoons baking soda
1 teaspoon ground cinnamon
1 teaspoon ground nutmeg
½ teaspoon salt
¼ teaspoon ground cloves
1 1/2 cups sugar
1 cup olive oil
3 eggs
1 can (15 ounces) solid-pack pumpkin (or 2 cups freshly roasted sugar pumpkin)
1/4 cup powdered sugar
1 package cream cheese, room temperature
1 splash of vanilla, optional
Preheat oven to 350°.
In a medium-sized bowl, stir together flour, baking soda, cinnamon, nutmeg, salt and cloves.
Combine sugar and oil in a large bowl with a rubber spatula until blended.
Add eggs, one at a time, beating well after each addition.
Add flour mixture to egg mixture alternately with pumpkin in three batches, beating
well after each addition.
Transfer to a greased Bundt cake pan.
Bake 60-65 minutes or until toothpick inserted near the center comes out clean.
Cool for approximately 10-15 minutes before inverting onto a wire rack.
Remove pan carefully from cake and cool completely.
Easy Cream Cheese Frosting
Combine all ingredients in the bowl of a stand mixer fitted with a paddle attachment, and beat at low speed until sugar is incorporated.
Increase speed to medium high and beat until frosting is light and whipped, about 3 to 4 minutes. Use to top cookies, cupcakes, or cakes