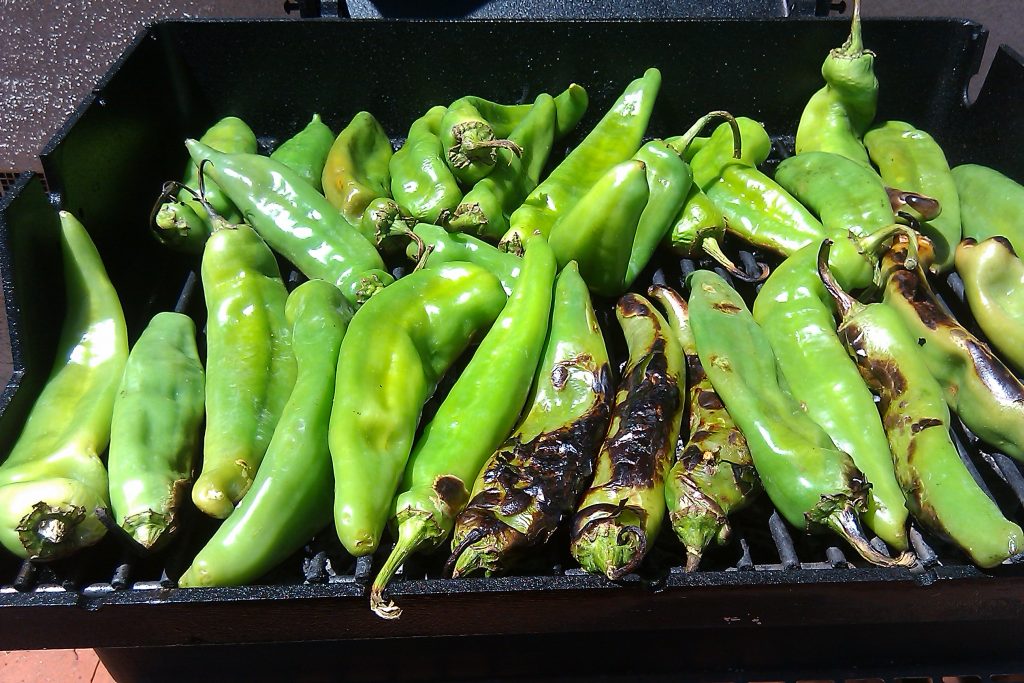 Get out your BBQ's or roasters, it's time for Hatch Chile's! You'll want to stock up on these fabulous, versatile chiles while they are in season. Melissa's Produce brings these chiles from Hatch, New Mexico to Southern California and hosts roastings all over the southland (actually all over the US). You could order raw ones from Melissa's website, melissas.com , or you could pop into a roasting (check out roasting dates, times & stores here) and they will roast them up for you on-site. Inside the store you'll find all kinds of Hatch chile treats as well as things to cook up like Hatch Salmon Burgers or Hatch Chile Crab Cakes and Hatch chile sausage. Baked goods, cheese with Hatch chile's, salsa and sauces. The list is endless!
Here is a perfect chicken wing recipe for football season, we grilled it up for the LA Rams first pre-season football game last weekend.
Tangerine Hatch Chile Chicken Wings and Cucumber-Yogurt Sauce
Serve the wings with the Cucumber-Yogurt Sauce and sliced veggies and LOTS of napkins.
3 small Persian cucumbers or large English cucumber, diced
1 tablespoon salt
2 cups Greek yogurt*
1 tablespoon lemon juice
1 garlic clove, minced
1 tablespoon fresh dill
1 tablespoon olive oil
Salt & freshly ground black pepper, to taste
1 package chicken wings
1 bottle of Not Ketchup Sugar Free Tangerine Hatch Chile Sauce*
Toss a bunch of chicken wings with Tangerine Hatch Chile Sauce and grill over hot coals until the chicken wings are blackened and tender.
Cucumber Yogurt Sauce
Peel cucumbers and dice, if using English cucumber you can remove the seeds. Put them in a colander and sprinkle with the tablespoon of salt to draw out some of the water, let drain for about 30 min. Place the cucumbers into a piece of cheesecloth or kitchen towel and twist the towel to get out any remaining liquid.
Add everything to the food processor and blend until you get the consistency you want (chunky or creamy). Season with salt and pepper and refrigerate before serving, best if made a few hours before you're going to serve it.
*If the yogurt is a little runny you can drain it through cheesecloth for several hours or overnight.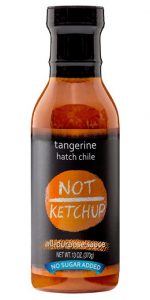 *You can find the Sugar-Free Tangerine Hatch Chile 'Not Ketchup' here