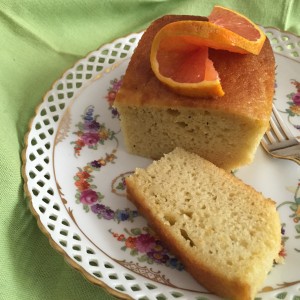 Most fruits and vegetables have a season, a time when they are picked and rushed to the market to maintain flavor and nutrition but when one talks about citrus it can be very confusing. Citrus 'season' really runs all year long with different varieties ripening at different times. During the summer months we have delicious Valencia oranges and Star Ruby Grapefruit, but you'll find most citrus in season from fall until late spring.
In the market right now you'll find Navel, Cara Cara and Moro Oranges, delicious Meyer Lemons and my favorite produce guru, Robert Schueller of Melissa's Produce, recommends the Cocktail Grapefruit, Key Limes and Kishu tangerines! And all of us tangerines freaks know that come March those Ojai Pixie Tangerines start coming our way! The best of the best……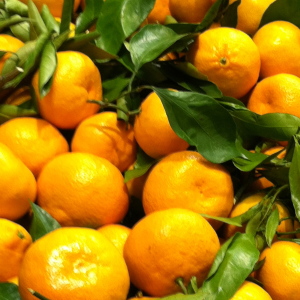 Other than eating juicy, sweet citrus out of hand or in a dish our friends at Temecula Olive Oil crush seasonal citrus fruit, Blood Oranges or Meyer Lemons, at the same time they press their olives. While the Blood Orange Olive Oil is available year round, Meyer Lemon Olive Oil is seasonal usually beginning in early spring. If you see it on their shelves don't hesitate, this oil sells out every year! I've used both Blood Orange and Meyer Lemon Olive Oil in this cake and each one is distinct and fabulous.
For those of you who can't conceive of using an olive oil in a cake I urge to try this recipe, not only is it easy, it's delicious. I like serving it with a little chopped citrus on the side or a handful of fresh raspberries.