I met Barbara and Bill Spencer sometime around 2004 when I was scouting heirloom tomatoes from Paso Robles farmers market. Barbara invited me out to the farm and so my husband and I trekked out there one morning. We didn't want to disrupt their farm work but yet they stopped working when we arrived and gave us a thorough tour of their lovely little farm. It is such a peaceful unique farm you just want to lie down in the grass and daydream watching the clouds pass by. But a farmers work is never done and we wanted to get out of their way so they could return to their chores. Absolutely not! They insisted we stay for lunch and Bill pulled a beautiful roasted mutton out of the refrigerator and a loaf of freshly baked bread, yes Bill makes his own bread! Barbara foraged for greens and veggies for a salad and whipped up a delicious little dressing. We ate and chatted about life and the farm for what seemed like all afternoon and with sadness had to depart and leave this magical place.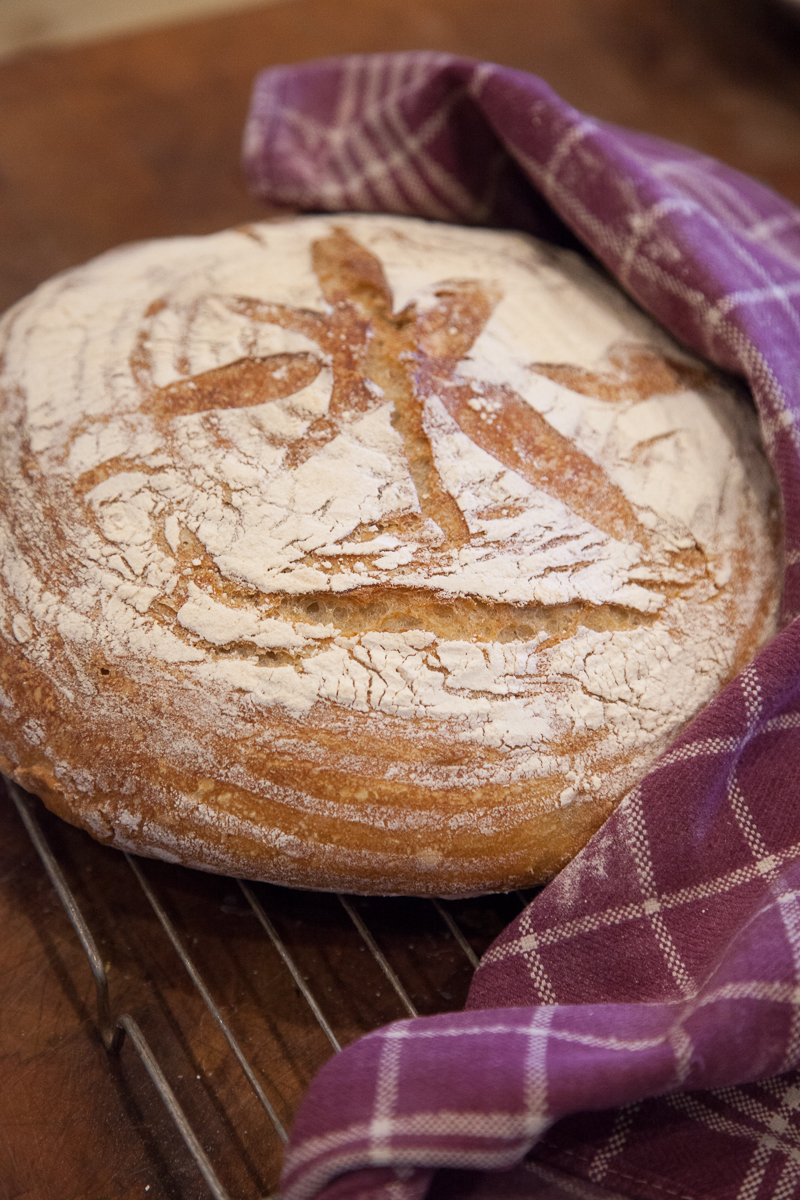 I host several tours to Cambria and Paso Robles and I always finish the tour on Sunday with a day at Windrose Farm with Bill and Barbara. No-one ever wants to leave! I wish all of you could join us for a weekend discovering food and wine and a central coast lifestyle but if you can't, I'd like to share a piece of Windrose Farm with you. Following is an excerpt from their website and a glimpse inside the magic of Windrose Farm. Join us Oct 24th – Oct 26th for a trip that includes a visit to Windrose.
Windrose is a small family farm located east of Paso Robles and tucked into a unique valley of 50 acres, 12 are in vegetable rotations, 6 are in apples and stone fruit and 5 are sheep pasture. The rest is habitat – full of animal, bird and insect life.
Owners Bill and Barbara Spencer have been certified organic from August 1999 to 2009, but are currently transitioning to biodynamic! The farm has been "clean" for twenty years; since its purchase in 1990.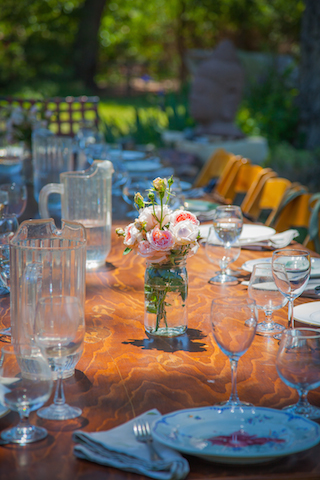 In 1993 Windrose began going to the Farmer's Markets with produce from their first small market garden. Having already discovered the enjoyment of growing many "specialty" varieties of vegetables – most particularly heirloom tomatoes and potatoes, they also found they loved selling to wonderful restaurants as well as to their friends at Farmer's Markets.
In addition to tomatoes and potatoes, Windrose grows onions, garlic, green and dry beans, peppers, eggplant, winter squash, carrots, turnips, beets, cucumbers, melons and many varieties of greens. They also have apples and stone fruit. Their little valley is a unique micro-climate that is good for the diverse crops of lilacs, apples, super-sweet onions and melons.
Bill & Barbara state that "The longer we farm, the more enthralled we are with the old traditional seeds and plants. We strive as much as possible to use open-pollinated or heirloom varieties and have begun our own seed-saving program. Every day brings us more knowledge and a stronger belief in the principals and practices of sustainable organic farming. It is complex and labor-intensive – but the burst of life in the soil and the habitat of our little valley is astonishing."
Our Philosophy
Barbara and Bill have often sought to better explain their philosophy about the environment that is Windrose Farm.
In this years Biodynamic calendar we found the following by Patrick Holden, a soils expert, long time organic farmer and advocate of the 'biodynamic' philosophy:
"We subscribe to Rudolph Steiner's* philosophy that the farm should be seen as an ecosystem in its own right, and that our striving should be to move towards building and maintaining plant and animal communities, which are ecologically suited to its unique combination of soil, climate and place."
Barbara and Bill cherish their time at the ecosystem that is Windrose and sharing the bounty that it produces.
* Rudolph Steiner founder and creator of the "Biodynamic philosophy and principles.
Visit Windrose Farm at www.windrosefarm.org 
 Join Chef Debbi and The Debettes for our
Fall Farm, Food and Wine Tour
of California's Central Coast
for more info click here