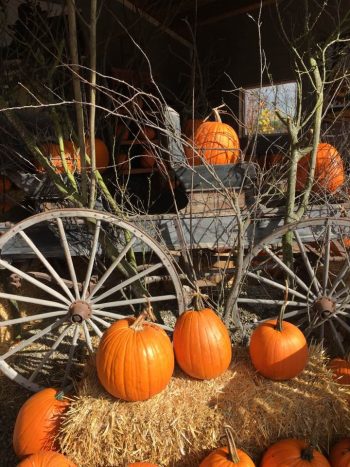 Gordon Skagit Pumpkin Farms
It's starting to feel like fall, I'm sure hoping all the hot days are behind us, they're not my favorite!
I still have great looking tomatoes in the garden and some seasonal herbs, my summer lettuce is going to seed so it's time to get busy with my fall/winter garden. Actually I'm a little late but we decided to drive up the coast just to get a break. Now it's time to focus before the ground gets too cool.
I'm working on a new Debs Kitchen Garden newsletter which I'll begin sending out on opposite weeks of the regular newsletter. I have some appointments left if you need a little advice on getting your own winter garden growing. In the meantime here are some pumpkin/squash recipes for you because I know many of you just can't get enough pumpkin! Mangia!