Cooking Demo with Chef Debbi
&
Temecula Olive Oil Company,  Seal Beach Tasting Room 
February 6th & 20th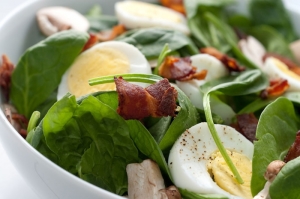 Spinach Salad with Sweet and Sour Bacon and Shallot Dressing
 Beef Wellington Tarts
Seared Snow Peas with Sweet Peppers
Lemon Panna Cotta with Raspberry Sauce 
~~~~~~~~~~~~~~~~~~~
Look for our NEW ADDITION IN MARCH!
Technique Class
Knife Skills!
 Tues., March 4th 6:30
Join us March 4th for a look at how to improve your knife skills. Don't know the difference between chopping and slicing? What  is a chiffonade, a julienne and a dice? Don't worry you can learn all these and how to properly use, store and use a knife safely. Learn how to cut vegetables, onions, shallots and how to cut up a chicken.
Appetizers will be served
Chef Debbi will prepare a hearty chicken and vegetable soup with the ingredients.
Reservations being taken now.