Spring Fling Farm, Food and Wine Adventure
May 2-4, 2014
One of the joys of being a chef in California is the incredible produce available throughout the year. But my inspiration comes alive in the spring with a feast of the senses. The first crops of specialty produce are coming to market, trees are moving from fragrant blossoms to setting fruit, and one of my favorite spring destinations is the Central Coast where we have planned our first weekend culinary tour of the year.
I invite you to get away from the city, leave work and chores behind, and find a bit of your own inspiration. The drive alone is worth the trip and you can read more about it below. Add in some great cooking, behind the scenes tours and tastings, and the fabulous Cambria Pines Lodge as your home base for two delicious, days.
Join me, Chef Debbi and my Debettes
as we explore sensory delights amidst the Central Coast

Be a spring early bird and book now and pay in full by
April 1 for only $650 double occupancy. Price peeps up to $675 on April 2.
Quick, Make Your Reservation!
Friday Events
May 2
Afternoon arrival and check in at Cambria Pines Lodge, all cozy fireplace rooms
Self Guided Tour of Cambria's fabulous Farmers Market
 Cooking Class Meet and Greet Party
Saturday Events
May 3
 Meet in the Cambria Pines Lodge lobby after breakfast and travel to Paso Robles with The Wine Wrangler
 Central Coast Lavender Farm Tour, Discussion and Tasting
 Rangeland Ranch Winery Tour and Tasting
 Vineyard Lunch Prepared by Chef Debbi and the Debettes
 Pasolivo Olive Oil Tasting
 Various Winery Stops as time allows 
Return to Cambria approximately 4 p.m. for a personal afternoon and evening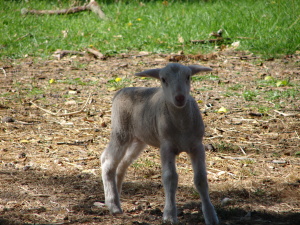 Sunday Events
May 4
Check out and meet in the Cambria Pines Lodge lobby after breakfast at 10
 for a caravan to Paso Robles Farmland
 Tour Biodynamic Farm, Windrose Farm with Bill and Barbara Spencer
(always something exciting happening here!)
 Farm Luncheon
This Central Coast culinary tour was requested by several past attendees so register now to reserve your space and take advantage of the discount pricing.
Questions – let me know. Hope you'll celebrate spring with us.
info@debskitchen.com
562-243-3926