Back to Your Roots Weekend Tour
Chef Debbi & The Debettes on the Coast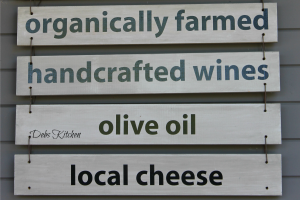 The Debettes & I packed our bags and headed north for some exploratory fun. Since we have one Debette who luckily gets to live in Cambria, the southern ones and I took off for Cambria on a Fri, spent a tasty evening at Sea Chest Restaurant chatting it up with the cooks and left Sat. morning for Santa Cruz and points north.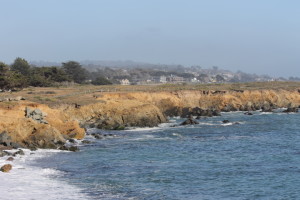 We inadvertently picked the wrong weekend as all up and down the coast there were graduations and traffic galore but we always have fun no matter what happens! We drove up 101 to just past Monterey and came over to the coast at Moss Landing. Hot and dry inland, Moss Landing was shrouded with fog (we liked that better anyway). Up hwy 1 through very crowded Santa Cruz and up to meet our friends in Pescadero at Harley Goat Farm. Since we were just about an hour behind schedule we all pulled our lunch goodies out and set up one of the picnic tables in the field next to the farm.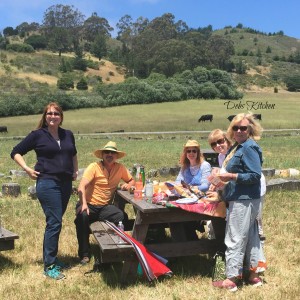 Bright and sunny with some little puffy patchy clouds the weather was perfect for an 'out in the field' lunch. Fresh baked bread that came with our friend George Menzelos from San Francisco, the olive oil king, and our blogger friend, Robin Ove, from Santa Cruz; George also brought some tasty bakery cookies for dessert. Salami, cheeses, smoked olives (that Robin smoked), farm fresh fruit, avocado, tomato confit and I can't remember what else. Wine, of course, silly people! It was a lovely lunch in the middle of nowhere.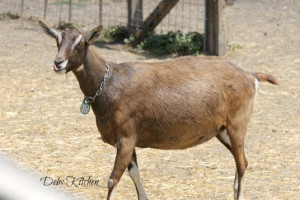 We really came to see the goats and so we toured the little goat pens, the lovely patio garden and their cute gift shop filled with all things made from goat milk. I believe Harley Farms is the first to use edible flowers on top of their creamy goat cheeses.They make all sorts of products out of goat milk from 'Baby Bum Balm', Body Scrub, Facial Tonic to Goat Milk Liquid Soap.
The day is quickly getting away from us and we wanted to make one more stop at Love Apple Farm, which was about an hour away so we packed up and headed out.
More farm touring in the next issue.
Want to join us on a Farm, Food and Wine Tour? Our next adventure is Oct 23-25, 2015, look here for more info……Oct. Farm, Food and Wine Tour