We've Moved!
Join us in our new home at Chef Tech in Bixby Knolls, Long Beach with owner Chef Teri.
We now have a full kitchen with tables & chairs and lots of room. We look forward to seeing you there soon! See new address at the bottom of the class menu, (you do not need to have a pay-pal account). You can sign up with Chef Debbi (call me, 562-243-3926) or click on the pay-pal button below. There is a small service charge for using pay-pal but you can always mail me a check. Classes are pre-paid reservations and cancellations are 100% refundable up to 3 days prior to class.

March Menu
Wed. March 20th
6:30 – 8:30PM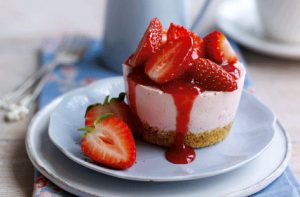 Spanish Tomato Toast
Romaine Heart Salad with Marinated Olives, Hearts of Palm, Tangerines &
Shaved Manchego
Spring Asparagus, Shrimp & Scallop Paella
Individual Strawberry Cheesecakes

NEW LOCATION!
Chef Tech Cooking School
3842 Atlantic Avenue
Long Beach, CA 90807
See  April class date & menu by clicking on the month.
By Reservation Only, Sign up below
$55.00
(562) 243-3926
Or
Debskitchen.com
info@debskitchen.com
Enjoy larger portions, Tables & More
Sponsored by